Fruity Loops | Acid Loops | Hip Hop Samples


ModernBeats.com offers fruity loops, acid loops, & music samples for flash websites & flash intros.




23 Jan 2008

Royalty Free loops | Royalty-free music | Sound effects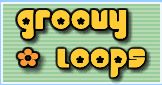 Royalty free music tracks and sound effects downloads and sound effects CDs. finest quality royalty free music and music loops for TV, radio, film, video producers, Multimedia productions and the internet




19 May 2006

Soundoftheweb Network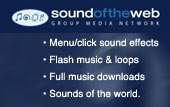 Cutting edge sound effects and production music library. Featuring the SoundEffectsVault and StockMusicVault sound libraries. 1000s of sound effects, loops and music for digital media.




20 Mar 2005

Royalty Free Music tracks & Music loops from NEO Sounds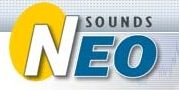 Royalty Free Music tracks, Music Loops, Production Music, Sound Effects, Imaging Elements for TV, Commercials, Film, Radio, Video, Games, Flash, Web, Multimedia production. Pro quality. Fresh content. Instant licensing and download.




10 Jan 2005

ProMusicLoops

ProMusicLoops offers high quality, downloadable, royalty-free music loops for multimedia and the web.




26 Jul 2004

Audio Compositor
Convert your mide files in WAV file. A MIDI-to-WAV file renderer suitable for professional applications. A multitimbral realtime software wavetable synth. A sophisticated patch editor which understands SoundFonts, DLS and KRZ files, and Audio Compositor's own powerful instrument bank format. A file converter for all of the types listed (KRZ is readonly). A librarian for your sample collection in .WAV format.




20 Oct 2003

Loopsound
Royalty free drum loops, music loops, sound effects, soundscapes, button and loop packs, background and Production music. Purchase loops from $1 to enhance Flash projects, CD ROM's and games. Home of the M.O.L.E pack (Mouse Over Loop Elements) for webmasters and multimedia designers.




16 May 2003

Audio Network Plc
Soundstorm (Hollywoods premier sound editorial house) and 50 leading writers of music for film and television have recently launched a new business (Audio Network) as a joint venture company to distribute their high quality sound and music files via www.audiolicense.net The premium quality files are being made available at buy-out prices




16 May 2003

Webtones Music


Webtones Music provides buy out royalty free music idents, loops, beds & tracks for use by multimedia professionals. All music is high quality and available for instant licensing and download from the site.




16 May 2003

Samplenet
A great collection of sounds and loops perfect for Flash.




16 May 2003

Exrock midis
The dance midi house. Get your dancy midi tracks from here.




16 May 2003

Sounds Online
Search for sound here !! Dance, etc.




16 May 2003

Sound Shopper
Royalty Free Music and Sounds




16 May 2003