FlashSpring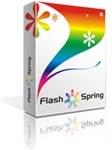 FlashSpring is a powerful, fast and easy-to-use application, which allows to convert PowerPoint presentations to Macromedia Flash format.




27 Jan 2006

SWF Live Preview 1.0 - FREE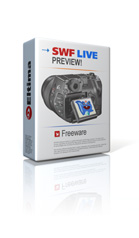 SWF Live Preview is aimed to help you preview Macromedia Flash files using standard built-in Windows Explorer. Excellent design, easy-to-use interface, powerful features and unique capabilities make SWF Live Preview indispensable application. And it is free of charge! You won't find anything similar!.




15 Aug 2005

MM-Exporter


Backup utility to save and restore all important settings and data from Macromedia® Dreamweaver®, Contribute® Fireworks® and Flash®




10 Aug 2004

SWF Scanner


SWF Scanner is the perfect solution for internet media developers. Not only does it make it possible to edit some elements of an SWF without the orginal file, it allows you to extract actionscript, images and sounds within the SWF File. For anyone who's ever lost their orginal files this is the perfect solution




18 Dec 2003

Action Script Viewer (ASV)


Action Script Viewer (ASV) is a SWF decompiler, a Win32 application which mainly * lets you see the actionscripts in SWF (Flash movie) files * lets you extract resources (bitmaps, sounds, videos etc. also outlines of vector symbols as actionscript or SVG or a JSFL Tool) from SWF files * lets you browse the internals of SWF files while providing infomation about frames, instance names, symbols, movie clips etc. and a timeline view with context sensitive preview * helps you reconstruct the FLA file for a SWF by exporting SWF resources and a JSFL command.




18 Dec 2003

Greeting Card Builder


Flash greeting cards. Send a greeting card made by you. Fully personalized e-greeting cards.




23 Jul 2003

gModeler


A Free online UML diagramming and documentation tool for developers working with ECMA-262 Languages. Excellent tool.




23 Jul 2003

ScreenFlash


1. ScreenFlash can create a demo or tutorial of your application as a Flash movie. 2. Captures the action from window and saves it to a flash movie file.




10 Jul 2003