Install Layout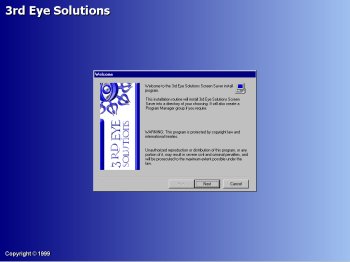 Another one of the great features of Creator is that you can package your screen saver up in an install file without having to use an outside program. Creator features a fully configurable installer which allows you to change the whole visual appearance of it. The
Screen Layout
is the first of two sections covering the install, and it allows you to change the background colours and/or image.


You can specify the exact colours you wish for the gradient to start and finish at, as well as its direction.




At the top and bottom of the screen you will also be able to show the Copyright and Company titles.

You can also choose to display a bitmap anywhere on screen.